To quicken your bill payment processing, it is best to save your VidaPay login under Administration > Accounting > Payment Credential. This way the system can automatically log you into the VidaPay portal which speeds up your checkout process.
On the module, select VidaPay as Payment Module and fill in the form as needed.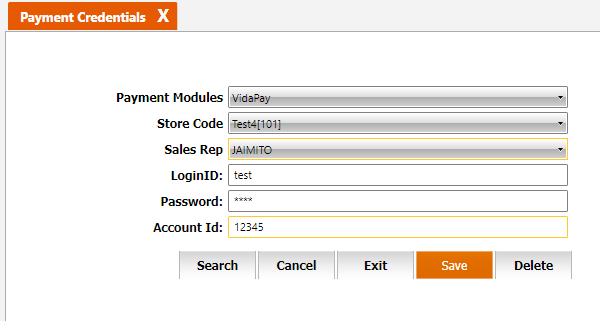 Note:  By default, the our system is setup in a way the each user requires their own VidaPay login. If your sales rep uses the same VidaPay login, you may opt to change the security settings under Administration > Global Setup.
Last Update: July 16, 2018
Tell us how can we improve this post?