Go to Dealer > Dealer Sales Returns
Click on SEARCH INVOICES to pull up the details of the dealers sale
The ITEM SOLD table will show all items belonging to this invoice, you can simply double click the items to be returned. Doing this will open a return window that will allow you to enter a restocking fee or enter a new ESN/IMEI if you are exchanging a different device.You can also click on RETURN ALL if you are returning all devices from the invoice or SCAN each individual item to be returned.
The Order Total box will show the total return value. You have an dropdown next to it that gives you an option of either giving the dealer the cash back or putting it on account credit. Note, if the return is marked as ACCOUNT CREDIT, the amount to be returned will be deducted on any open invoices to be paid.
Click SAVE to finalize the return.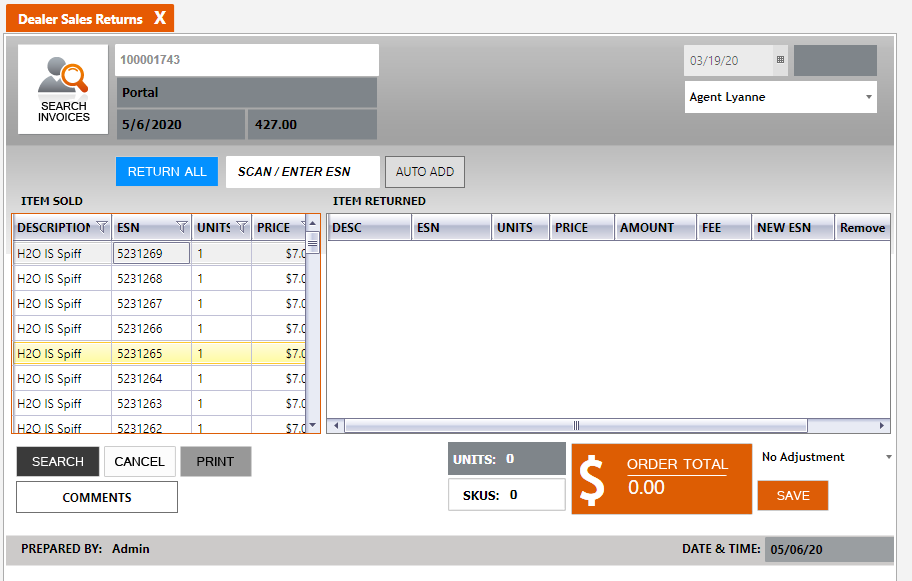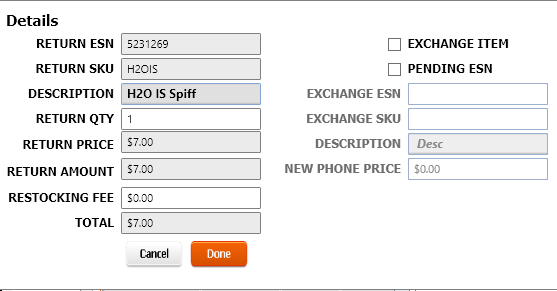 Last Update: May 6, 2020
Tell us how can we improve this post?