Go to Administration> Accounting> Discount Setup
Enter Discount Code and Description.
Select Discount Category and Discount Type
Select If this Discount is fixed or not.
Enter Discount Value.
Select Carrier Tracking and Expiration Date.
Click Save to finish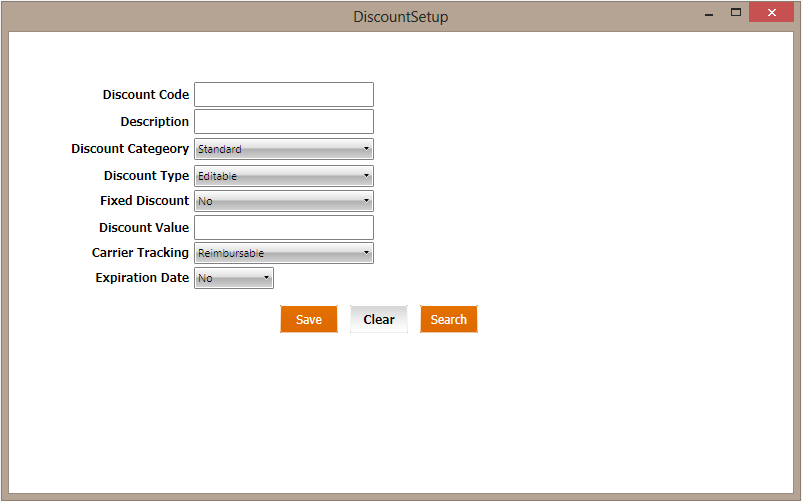 Note: To Preview or Edit previous discount code, just simply click on SEARCH and double click the code you want to view or edit.
Last Update: August 1, 2017